The Theology of Work Bible Commentary
Bible Commentary / Produced by TOW Project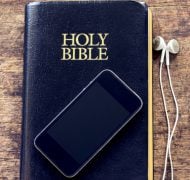 The Theology of Work Bible Commentary is the only commentary covering what every book of the Bible says about work. Approximately 2 million Christians who work, pastors, scholars and others access it free online every year. Covering almost 1000 passages of Scripture, it incorporates a wealth of applications, examples, and ilustrations in formats ranging from video and audio to pictures and text. It covers all kinds of work, whether paid or unpaid. It is the core product of the Theology of Work Project, the deepest, largest, and most trusted source of biblical, theological, and practical material related to work.
Click any book below to begin exploring the Theology of Work Bible Commentary. Or use the search bar at the top of every page or the TOW advanced search to directly find references to a particular Bible passage or topic.
Old Testament
Genesis / Exodus / Leviticus / Numbers / Deuteronomy / Joshua / Judges / Ruth / 1 Samuel / 2 Samuel / 1 Kings / 2 Kings / 1 Chronicles / 2 Chronicles / Ezra / Nehemiah / Esther / Job / Psalms / Proverbs / Ecclesiastes / Song of Songs / Isaiah / Jeremiah / Lamentations / Ezekiel / Daniel / Hosea / Joel / Amos / Obadiah / Jonah / Micah / Nahum / Habakkuk / Zephaniah / Haggai / Zechariah / Malachi
New Testament
Matthew / Mark / Luke / John / Acts / Romans / 1 Corinthians / 2 Corinthians / Galatians / Ephesians / Philippians / Colossians / 1 Thessalonians / 2 Thessalonians / 1 Timothy / 2 Timothy / Titus / Philemon / Hebrews / James / 1 Peter / 2 Peter / 1 John / 2 John / 3 John / Jude / Revelation
About the Theology of Work Bible Commentary
Although a commentary is typically a tool for pastors and scholars, the TOW Bible Commentary is also widely used by ordinary working Christians. Millions have found that its applications and examples help them understand and put into practice what God intends for their work. Pastors use it to help include work in their regular weekly sermons. Seminary and university faculty and students use it help integrate Christian faith with matters of work and economics.
The other materials on the Theology of Work website—topical articles, small group studies, devotions, sermons, church models and examples, case studies, personal reflections, curricular modules, and many others—are grounded on the biblical foundation provided by TOW Commentary. The TOW Bible Commentary is also available in print and Logos Bible Software format.
The Theology of Work Bible Commentary incorporates materials from over 120 contributors representing the breadth of the historic/orthodox Christian faith, vetted by an Editorial Board of biblical scholars, pastors and workplace experts meeting in person discuss, amend, and improve each passage in the commentary. Over seven years in the making, and continually updated online, this multi-faceted commentary reflects the true nature of work as described in the Bible.
What People are Saying About the Theology of Work Bible Commentary
"The Theology of Work Project is providing desperately needed resources to pastors and the entire church on what the Bible has to say about our work."
- Tim Keller, pastor, Redeemer Church
"This commentary was written exactly for those of us who aim to integrate our faith and work on a daily basis and is an excellent reminder that God hasn't called the world to go to church, but has called the Church to go to the world."
- Bonnie Wurzbacher, former senior vice president, The Coca-Cola Company
"This series is a magnificent contribution to one of the most neglected themes in Christian ethics...The conversation about faith and work is deeper and richer thanks to the Theology of Work Project."
- Andy Crouch, author and executive editor, Christianity Today