Conflict at Work (Devotional)
Devotional / Produced by TOW Project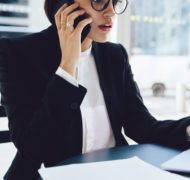 Examine what the Bible says about interpersonal conflict and get practical tips for handling conflict at work.
You can find this devotional on the YouVersion Bible App (download the app here), or read the Conflict at Work devotional on Bible.com
Excerpt:
The Christian faith is superbly capable of helping us bring good results out of the conflict that inevitably arises at work. It's as if Jesus has gone ahead of us into our workplaces, standing ready to bring reconciliation and transformation in the place we spend most of our waking hours.
It begins with Jesus' words "Blessed are the peacemakers." When we think of "peace" we tend to think only of stability, tranquility, the absence of conflict. But the Hebrew word for peace, shalom, means life flourishing in community. Shalom is far more than absence of war and conflict. It draws together ideas of justice and righteousness. Shalom is a thriving fullness of life as it ought to be: whole, healthy and balanced.
Read Conflict at Work on Bible.com
---
---